Australian Binary plan / Tri-Binary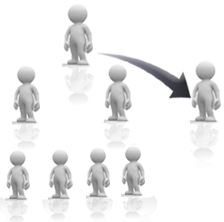 Both Australian Binary plan and Tri-Binary plan looks similar, the only difference between them is during the payout for pair, matching is required in Tri-Binary, whereas no matching is required in Australian Binary.
Many MLM plans are approved by the clients, but the Australian binary plan has its own importance. Australian Binary Plan Development is comparable to tri binary plan development. The difference is less but can't be negotiated.
Australian Binary Software is an alteration of the tri binary plan. The larger pay-out is available for the Australian binary plan representatives. The first level of the plan has three child representatives, two to the right and one to the left. The third succeeding level has two child representatives of each parent